Customer Reviews About Us
Partner Pakistani Designers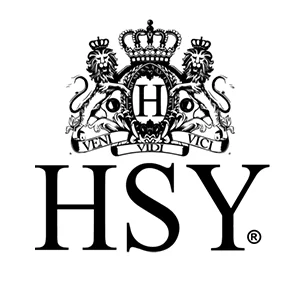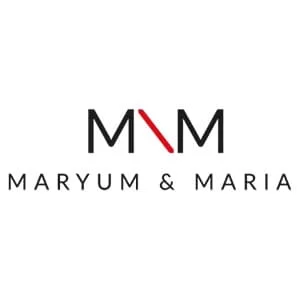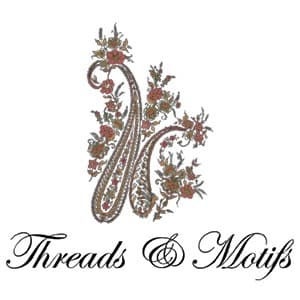 Follow Us on Insta For Latest Updated
Imani Studio – Best Pakistani Boutique in UK
For over 17 years, Imani Studio is number 1 Asian Pakistani designer Boutique that has served you with your favorite collection of Indian and Pakistani Designer outfits for women, men, and kids in Manchester, UK. Our Asian line of clothing not only covers Pakistani and Indian fashion but has expanded its collection to Indo-western fashion as well.
We saw that it's exhaustingly challenging to find a one-stop shop for stylish Pakistani Indian dresses and accessories online. Muslims and Asians love wearing modest designer dresses at weddings, parties, and holy events like Eid and Diwali. Festive dresses are always received after the festival. Considering these, Imani Studio tried to make it easier for everyone to shop online from our unique collection of women's, kid's, and men's wear.
Our fashion experts select the best clothes from our partner Asian & Indian boutiques and place them under your budget by offering free shipping and occasional discounts. We make finding Pakistani dresses easier, not just in the UK but all around the globe, especially in the USA, Canada, Australia, and other European countries. Our customer from the UK receives the ultra-fast next-day shipment, while from other countries like the USA, we try to deliver the shipment within 2-3 working days.
Our Collection as Asian Pakistani and Indian Boutique
Unlike any other Indian or Pakistani boutique in the UK, we offer you a vast variety of dresses that are suitable for everyone. You can choose Pakistani, Punjabi, Indian, or Asian Pret dresses from our extensive collection of ready-to-wear clothes. Our formal bridal couture collection includes a variety of custom handmade designer dresses. Our Pakistani Boutique also focuses on indo-western design. Place your order for the latest Asian fashion clothes from the solace of your house, as Imani studio has got you covered for every type of event.
The articles in our collections are unique and exclusive, meaning you cannot find most of them in other Pakistani boutiques or online stores. These high-end fashion articles are modern yet maintain a traditional element through unique embroidery patterns and designs. Our Zari and Gota work embellish our bridal and couture articles. These Lehenga and Maxis are handmade and can be customized to your requirements based on size, color, and style. With Imani Studio, you can choose your bridal wedding outfit with Confidence.
Our Boutique proudly boasts a range of unique Pakistani party wear dresses and suits adored by our customers. These include long sleeve embroidered frocks, Anarkali Dress, shararas, and ghararas. These party wear dresses are made up of the highest quality fabrics and zari work done by highly skilled designers from Pakistan. Using imported high-end fabric ensures the quality of Dresses available on our website.
All of our dresses can be found in various styles and designs. Angrakha, peplum, and gown-shaped designs are most noticeable in women's salwar kameez. These salwar kameezes could be paired with Patiala, palazzo, and skirt-type trousers. You would love our kurta and bottom trousers pants section if you only want separate trousers or shirts.
We can't overlook Indian Traditional dresses, especially saree and Kurtis. Now Indian women can pick saree for Engagement, Mehndi, Sangeet, Haldi, and Roka ceremonies. Our vast saree collection includes dhoti, kaftan, and ready pleated sarees. These pre-sticked saree comes in plain, sequin, and floral design. We always ensure that our stock is filled with Kerala and banarsi Saree of red, golden, and black color. We have a vast collection of net, cotton, and silk saree for brides and wedding guests. We also allow our customers to preorder ruffles and half saree with us without lace for traditional Indian festivals.
Our collection isn't just limited to the traditional wedding or day-to-day ethnic and modest wear dresses. It also has a great collection of pashmina shawls and other accessories like waistcoats. Even if you're looking for jewelry and shoes, Imani studio will always fulfill your needs.
Color and Fabric Selection of Pakistani Designer Suits
Imani studio never disappoints its customer as we always arrange these dresses for our loyal customers. Whether it's Cotton salwar kameez or jamawar sherwani, we've always got your covered. You can find colorful articles in various fabrics within our formal and Casual wear collection. Our collection includes organza, linen, chiffon, cotton, and chikankari suits that are perfect for every occasion and season.
We always try to cope with customer demands; that's why we always stock salwar kameez and other desi women's dresses in our warehouse's most demanding colors like red, black, golden, and white. Whether it's luxurious pret or casual wear tunics shirts, you will always find warm and eye-catching colors in our collection. Even if you want a custom (self-designed) dress for the bride or groom, you can pick your desired design, color, and fabric from our catalog.
Traditional Modest Clothes Sale in UK, USA and Canada
You can purchase marvelous quality clothes with exceptional finishing at very reasonable prices. We never charge extra for our incredible customer service. We have thousands of satisfied buyers worldwide who can vouch for us.
We always try to share the happiness of events like Ramazan, EID, Dewali, and Holi by offering extra discounts on our available collections. Our discounts aren't just limited to these festive events. We also give year-end and end-of-season discounts on selected items. Our short-time offers like black Friday and Christmas discount deals are always accessible by coupon codes. Our returning customers also take advantage of our customer loyalty program.
Put everything together with our vast low-priced collection of dresses and accessories with our free same-day shipping guarantees that you'll always be satisfied with your purchase.